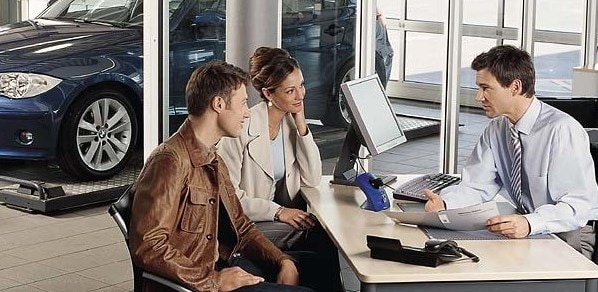 THANK YOU.
At Fields Auto Group, we work to provide our customers with vehicle options to suit every taste & style, state-of-the-art facilities, and a pressure-free, customer-centered approach to service. Our mission is to make every customer a customer for life, by consistently providing world-class service at our new and
pre-owned
BMW dealerships. As part of this unique level of service, we are rewarding our customers with a check from the all-new Fields BMW Rewards Check Program.
When you become a customer with us, you are automatically enrolled in our Rewards Check Program. As part of this program, customers receive a loyalty reward for servicing your vehicle at our Fields BMW Orlando area stores.
For every $1,000 you spend servicing your vehicle at a Fields BMW Orlando area store, you will receive 5% cash back.
Your cash back reward will be delivered by mail, immediately after your qualifying service visit.
The cash back loyalty check can be presented toward ANY sales, service or accessory at Fields BMW Orlando area stores (excludes sublets, insurance, deductibles, body and extended warranty work).
SCHEDULE SERVICE
TEXT ME THIS COUPON
Specials Navigation
Fields BMW Winter Park
963 N Wymore Road
Winter Park, FL 32789
Sales: (888) 693-1538
Service & Parts: (888) 856-6317
Sales Dept. Hours:
Monday: 8:30 am - 8:00 pm
Tuesday: 8:30 am - 8:00 pm
Wednesday: 8:30 am - 8:00 pm
Thursday: 8:30 am - 8:00 pm
Friday: 8:30 am - 8:00 pm
Saturday: 9:00 am - 6:00 pm
Sunday: 11:00 am - 5:00 pm
Service Dept. Hours:
Monday: 7:30 am - 6:30 pm
Tuesday: 7:30 am - 6:30 pm
Wednesday: 7:30 am - 6:30 pm
Thursday: 7:30 am - 6:30 pm
Friday: 7:30 am - 6:30 pm
Saturday: 7:30 am - 6:00 pm
Sunday: Closed
Parts
Dept. Hours:
Monday: 7:30 am - 6:00 pm
Tuesday: 7:30 am - 6:00 pm
Wednesday: 7:30 am - 6:00 pm
Thursday: 7:30 am - 6:00 pm
Friday: 7:30 am - 6:00 pm
Saturday: 8:00 am -5:00 pm
Sunday: Closed
---
Fields BMW South Orlando
9750 South Orange Blossom Trail
Orlando, FL 32837
Sales: (800) 640-8136
Service & Parts: (888) 341-4651
Sales Dept. Hours:
Monday: 9:00 am - 8:00 pm
Tuesday: 9:00 am - 8:00 pm
Wednesday: 9:00 am - 8:00 pm
Thursday: 9:00 am - 8:00 pm
Friday: 9:00 am - 8:00 pm
Saturday: 9:00 am - 6:00 pm
Sunday: 11:00 am - 5:00 pm
Service & Parts Dept. Hours:
Monday: 7:00 am - 6:00 pm
Tuesday: 7:00 am - 6:00 pm
Wednesday: 7:00 am - 6:00 pm
Thursday: 7:00 am - 6:00 pm
Friday: 7:00 am - 6:00 pm
Saturday: 7:00 am - 6:00 pm
Sunday: Closed