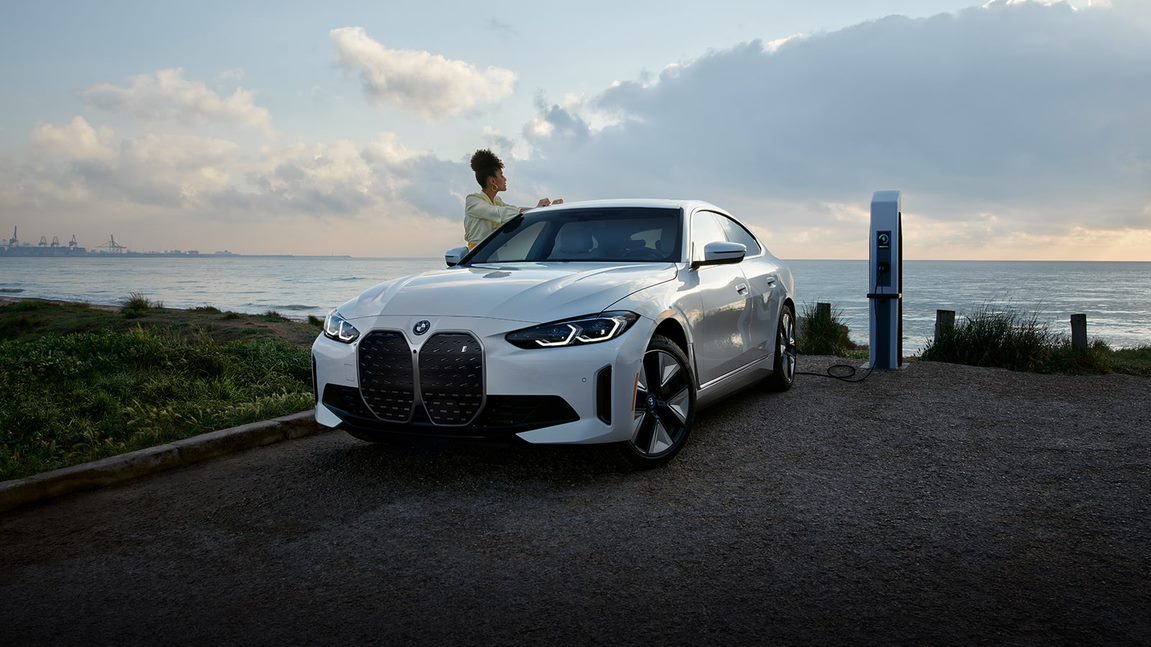 If ever you needed a reason to buy electric, today's gas prices might be enough to persuade you. And with environmental issues being more in the spotlight than ever — it's easy to see why so many Florida drivers are making the switch.
Fortunately, BMW has this year rolled out a brand-new entrant into the all-electric vehicle market. The 2022 BMW i4 doesn't just compete with other midsize electric sedans; it blows them away.
2022 BMW i4 Details
There are few things not to love about this fantastic sedan. BMW keeps it simple with a choice between two trim levels: the eDrive40 and the M50. The former features a single rear-mounted electric engine, and the latter adds another in the front.
Electric Engines and Power
While eDrive40's single electric engine makes 335 horsepower, the two engines in the M50 trim level together make an impressive 536 horsepower and 586 lb-ft of torque. The M50 comes in all-wheel drive, while the base trim is rear-wheel drive.
Both powertrains feature 80.7-kWh battery pack. The base trim is said to provide a range of up to 300 miles on a full charge, while the higher trim level drops the estimated range down to 245 miles. Fortunately, a 200-kilowatt charging capacity means you can add from 88 to 108 miles to your charge in as little as 10 minutes.
Technology and Entertainment
BMW recently rolled out its newest infotainment system, dubbed iDrive 8, and the 2022 BMW i4 is one of the first models to feature it. It utilizes a 14.9-inch touchscreen that works seamlessly with a 12.3-inch digital instrument panel. Many desired features such as a Wi-Fi hotspot, Apple CarPlay®, and Android Auto™ are standard.
This all-electric, all-new sedan is finally available at Fields BMW Orlando. Contact us today to schedule a test drive.