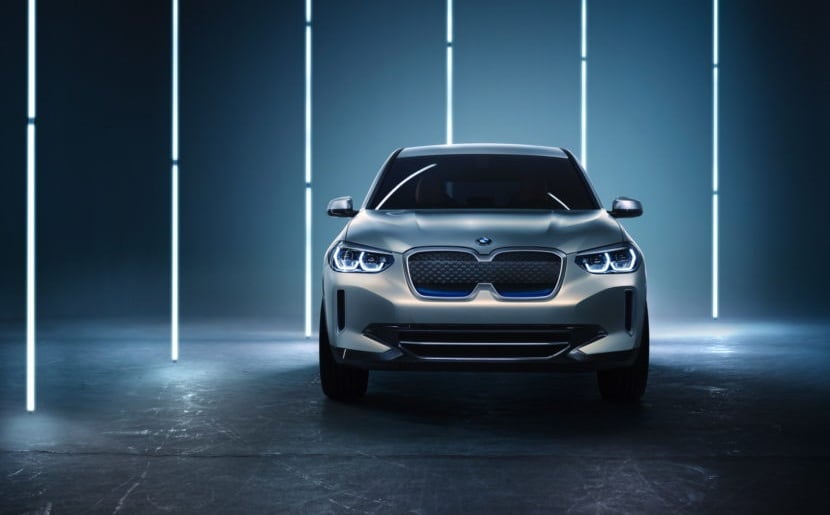 At Fields BMW Orlando, we know that big changes are coming to the auto industry. Many drivers these days are opting for crossovers and SUVs, and some are looking for greener vehicles. So it's no surprise to us that the BMW brand is working on new BMW models that can excite both groups of drivers.
One model with some "crossover" appeal is Concept iX3. If you're familiar with BMW models, the name probably gives you a good idea of what we're dealing with here. It's a crossover model similar to the 2018 BMW X3, but the "i" means that it is an electric model. This concept has a revised grille and some new blue highlights, but otherwise it looks rather similar to the BMW X3 you know and love.
The electric motor in this concept puts out 268 horsepower, which is actually more than the standard combustion engine found in the current BMW X3 model! The Concept iX3 also comes equipped with a 70 kWh battery that can provide a range of 249 miles; not too many green vehicles can claim a range that long. This model, should it become a production vehicle, will also support fast charging.
The Concept iX3 combines everything you love about a BMW crossover with the latest green tech. Even drivers who are skeptical about an electric vehicle should be impressed by the range and charging time of a model like this one. We can't wait to see what other innovative green cars the BMW brand has in the works.
When you're looking for luxury cars that stay ahead of the curve, visit our BMW dealership near Apopka, FL. Our BMW dealers will help you find the exact type of vehicle you're looking for. We hope to see you soon for a test drive!