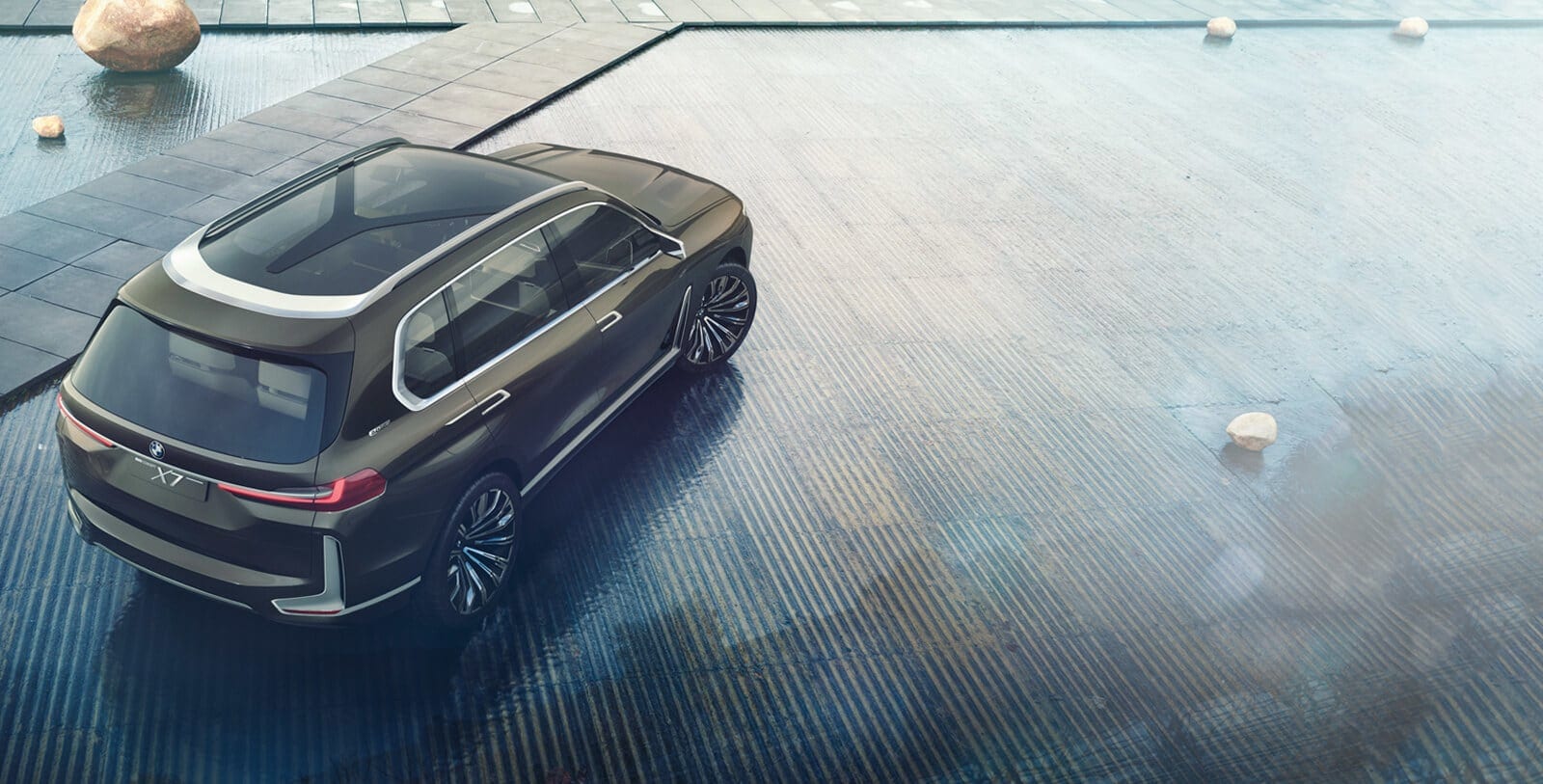 Here at Fields BMW Orlando, we know that larger vehicles like SUVs and crossovers are having a moment right now. People are searching for comfort and more interior space, and models like the 2019 BMW X3 deliver what they're looking for. If you love luxury SUVs and crossovers, one model you should be excited about is the 2019 BMW X7. This spacious vehicle is going to surprise you.
The main thing that you need to know about the 2019 BMW X7 is that it's really been put to the test. This new BMW model underwent long-distance endurance tests on a variety of terrain, like gravel and sand. The BMW X7 was also tested in more typical driving conditions. BMW engineers wanted to know that this model could handle everything from off-road action to stop-and-go traffic.
The 2019 BMW X7 is based on the 2019 BMW X5, so you can expect it to offer some similar engine options. Expect to see at least two gasoline engines and a possible hybrid powertrain. If you want to go green in your big and spacious SUV, you'll more than likely be able to.
There has even been reports that an M Performance version is in the works already. The BMW X7 M is slated to have an output of up to 600 horsepower! If this proves to be true, it would make it more powerful than any other M Performance crossover in our current lineup. Whether it's the BMW X7 M or a hybrid model, we can't wait to see what else this new luxury model has in store for us.
If you're in the market for a luxury SUV or crossover, make our BMW car dealership serving Apopka, FL your first stop. Our knowledgeable Orlando BMW dealers can answer any questions you have about the newest vehicles or the BMW financing process. We look forward to meeting you!