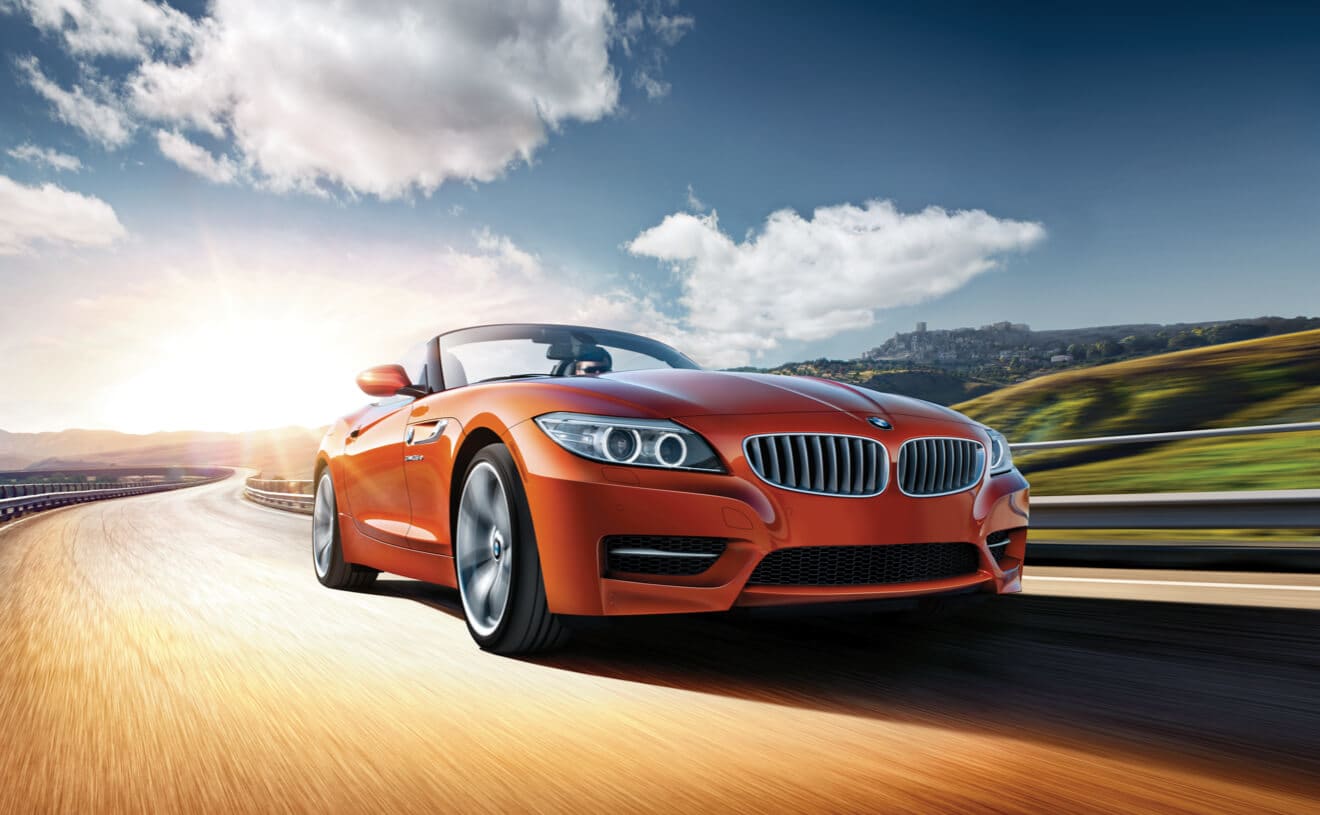 Here at Fields BMW Orlando, we always love learning more about a new BMW vehicle. One model that we're particularly excited about is the BMW Z4. This stylish convertible is still in the testing phase, but we've recently learned more about the upcoming model. If you're looking for performance and an impeccably designed interior, you've found it.
The 2019 BMW Z4 was recently spotted with its top down on the iconic Nurbugring racetrack. The exterior was still camouflaged, but a few details could still be spotted. This model looks more aggressive than before, which means that it could be a more performance-focused version. While the BMW Z4 might not be available in a full-fledged M version, we're sure that different variants are on the way. It's just like when you shop for a vehicle like the 2018 BMW 3 Series; there are always additional models and features to choose from.
The interior was what really attracted attention during the test though. Because the top was down, we got the best look yet at the inside of the new BMW Z4. The infotainment screen is huge, making it easy and safe to sort through various apps and features. The biggest change is the new digital instrument cluster. It's fully customizable, so you can make it show whatever data you'd like. From navigation to fuel economy, this new cluster can display it. The production version of the 2019 BMW Z4 should be formally unveiled later this year, and we can't wait to get a full look at it.
When you're looking for a unique mix of performance and luxury that only our cars can offer, visit our Orlando BMW dealership. We'll make it easy to find a new car or SUV that suits your budget and driving needs. We look forward to helping you out!